Finding the perfect gift for the golfer in your life can be a challenging task. However, with a little guidance, you can choose a gift that will enhance their game and bring a smile to their face. In this up-to-date guide, we will explore the best gift ideas for golfers, to ensure your gift is a true hole-in-one! Whether you're looking for a practical accessory or a unique golf-related item, we've got your gift ideas covered.
Golf Trips
A golf trip can be an unforgettable experience for any golfer. Consider booking a weekend getaway to a renowned golf destination, such as Pebble Beach or St. Andrews. You can arrange accommodations at a golf resort, tee times at prestigious courses and even golf lessons or caddie services to enhance the overall experience.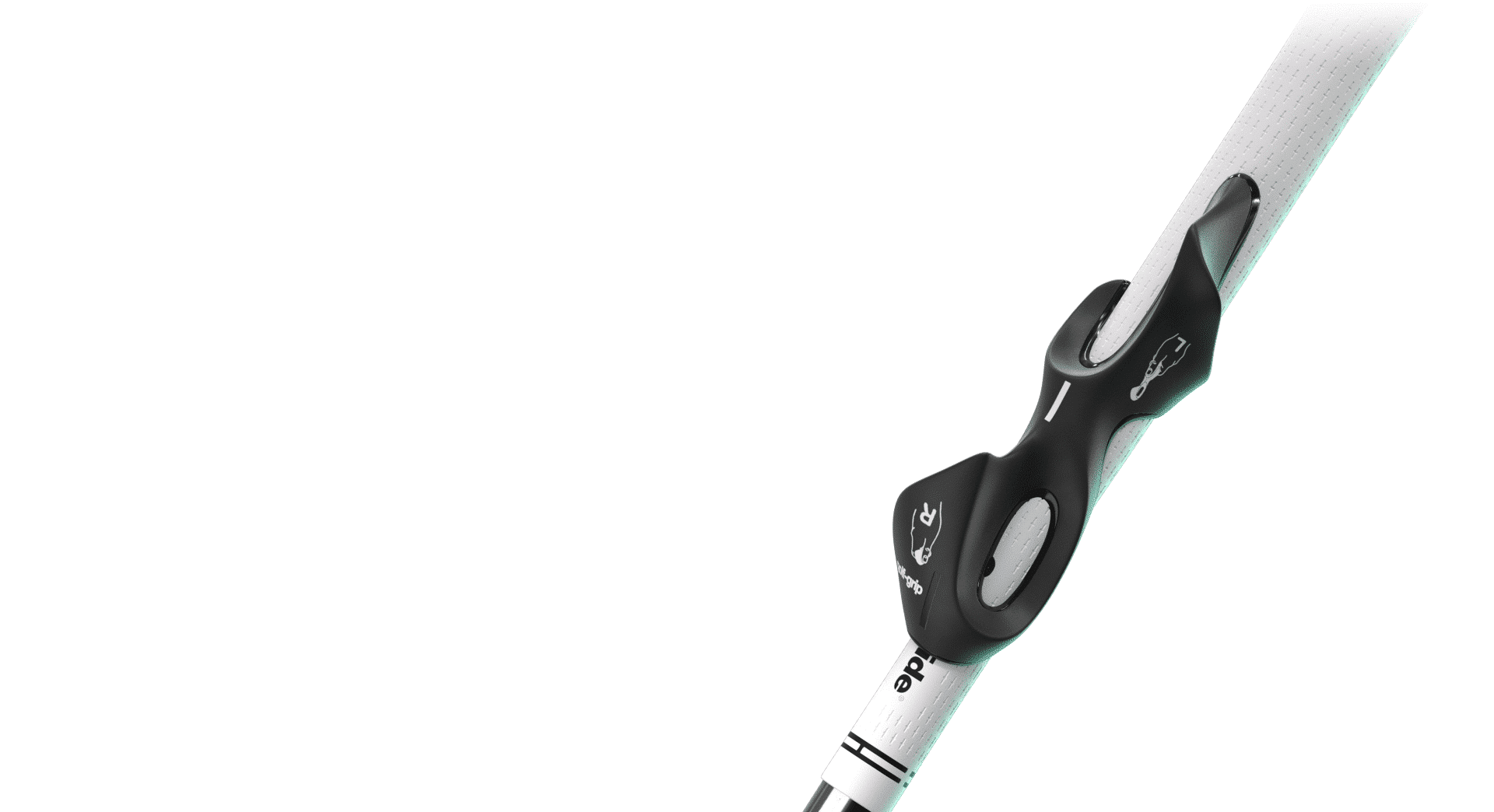 Golf Grip
The Golf-grip™ is a great gift for a golf fanatic as it is an accessory that you can attach to your own set of golf clubs to correct your hand position, improving your swing. It's a good gift for all skill levels as it's compatible with any set of clubs.
Golf Balls
Golf balls are an essential part of any golfer's equipment. Consider gifting high-quality golf balls from reputable brands like Titleist, Callaway or TaylorMade. Look for balls that offer excellent distance, control and durability. You can even personalise the balls with the golfer's name or initials for an added touch.
Golf Gloves
Golf gloves provide grip, comfort and protection during a round of golf. Opt for gloves made from premium materials like cabretta leather for a soft and supple feel. Ensure the gloves fit well and offer excellent breathability. Brands like FootJoy, Titleist, and TaylorMade offer a wide range of high-quality golf gloves.
Golf Clubs
Golf clubs are a significant investment for any golfer. If you're considering gifting golf clubs, it's essential to know the golfer's preferences and skill level. Consult with a golf professional or use a club fitting service to determine the ideal specifications for the golfer.
Golf Hats
A stylish golf hat not only protects the golfer from the sun but also adds a touch of flair to their outfit. Look for hats with UV protection and moisture-wicking properties. Golf hats can be personalised with embroidery so you can add a personal touch, such as the recipient's initials, to the gift.
Golf Bags
A high-quality golf bag is an essential accessory for golfers. Choose a bag that offers ample storage space, comfortable straps, and durability. Stand bags are ideal for golfers who prefer to walk the course, while cart bags are suitable for those who primarily ride in a golf cart. Consider brands like Sun Mountain, Callaway, or Titleist for reliable and stylish golf bags.
Golf Training Aids
Training aids can help golfers improve their swing, putting and overall game. Look for aids like swing trainers, putting mats, alignment sticks, or launch monitors. These tools can provide valuable feedback and practice opportunities for golfers of all skill levels.
Golf Head Covers
Protecting the clubheads is essential to maintain their quality and appearance. Consider gifting golf head covers, which come in various designs and materials. Look for head covers that fit snugly and provide padding to prevent scratches or dings.
Putting Mat
Help golfers refine their putting skills with a high-quality putting mat. These mats simulate real putting greens, allowing golfers to practice their strokes and improve their accuracy. Look for mats with smooth surfaces, alignment aids and adjustable breaks to create challenging practice scenarios.
Golf Ball GPS
Enhance the golfer's game with a golf ball GPS device. These compact devices help track the location of golf balls on the course, allowing players to find their balls easily. Some models offer additional features like distance measurement, shot tracking, and course mapping.
Push Golf Trolley
Make the golfer's rounds more comfortable by gifting a push golf trolley. These lightweight and foldable trolleys help carry the golf bag effortlessly across the course, reducing strain and fatigue. Look for trolleys with sturdy construction, adjustable handles, and convenient storage options. Brands like Clicgear, Bag Boy, and Sun Mountain offer reliable and feature-packed push golf trolleys.
Golf Shoes
Proper footwear is crucial for golfers to maintain stability and traction during swings and walks on the course. Consider gifting high-quality golf shoes made with breathable materials and durable outsoles. Look for shoes that provide excellent grip, cushioning, and waterproofing.
Golf Watch
A golf watch combines functionality and style on the course. These GPS-enabled watches provide accurate yardage measurements, hazard information and shot-tracking features. Some models also offer fitness-tracking capabilities and smart notifications.
Golf Trousers
Help golfers look their best on the course with stylish and comfortable golf trousers. Look for trousers made from moisture-wicking and stretchable fabrics that allow freedom of movement. Consider brands like Nike, Under Armour, and Peter Millar for a wide range of fashionable and functional golf trousers.
Golf Polo
Complete the golfer's outfit with a classic golf polo shirt. Look for polos made from breathable and moisture-wicking fabrics to keep golfers cool and comfortable during their rounds. Choose from various colours, patterns, and styles to match the golfer's preferences.
Consider the Golf-grip™ as a gift
Finding the best gift for a golfer involves understanding their preferences and needs. Consider the golfer's skill level, style, and equipment requirements when selecting the perfect gift. Remember, it's the thought and effort that counts the most when it comes to finding a gift that will enhance their golfing experience and bring them joy on and off the course.

If you want to know more about the Golf-grip™, then make sure you visit our online store.