If you're planning a golfing trip soon you need to invest in a good quality travel bag. Not only will it help to keep your prized clubs safe but it also helps to keep everything in one place without damaging your usual golf bag. You want something easy to carry or wheel without compromising your comfort as you lug it through train stations or airports.
In this article, we'll look at the best golf travel bags for your next golf trip including what features to look out for depending on your budget and how much storage you need. And if you're taking a junior player on your trip along with you, make sure you check out our previous post on the lightest golf bags for beginner players.
Best protection: Bagboy T-660 Travel Cover
If you need a bag that will protect your golf clubs no matter how you travel, this bag is your best option. Its reinforced corners help to keep your golfing gear safe and secure along with a skid plate and skid bars. Despite its protective features, it's still lightweight weighing in at just over 2.7kg and compact enough so it can easily fold up to fit in any tight space. Plenty of outer pockets help to improve your storage solutions while on the go. This bag also features smooth, inline, skate wheels for easy carrying. If you want to get value for money, this bag does just that.
On a budget: MacGregor VIP II Premium Travel Cover
If travel protection on a budget is your priority, the MacGregor VIP is a great option. It offers plenty of durable protection for your clubs with plenty of padding throughout the bag and its straps to keep all the contents secure. Along with padding, the bag also features 3 heavy-duty straps to add a bit more security with a fail-safe seal and lockable zips. This bag is also classed as premium for a reason, with lots of storage pockets for valuables and even enough space to fit a 49-inch club.
Most lightweight: Bag Boy T-460 Travel Cover
This bag is one of the most lightweight travel golf bags available on the market. Not only this, but it also offers plenty of value for money and extra strength that can't be found in other lightweight golf travel bags. It's also extremely practical with different handles to use, lockable zips and reinforced corners. The bag also features some external pockets for personal belongings and is even weather resistant to top it all off. This fairly lightweight bag weighs in at just over 2.7kg, offering even more value for money amongst all of its other features.
Most padding: Motocaddy Flightsafe Travel Cover
Being one of the more comfortable gold travel bags on the market, the Motocaddy brand is known for premium golf gear. This bag's padding offers even more protection for your clubs than most other travel bags, encompassing the entire bag in a mix of nylon padding materials. Despite this, it's still not too big or chunky for travelling with due to the quality of the materials chosen for this bag. There's also enough storage in the bag to fit your possessions or golf shoes. Its 6-wheel design allows for effortless transportation whether that's in an airport or for walking around your golfing resort. To add more practical value to the bag, it also features internal and external straps for keeping your clubs even more secure. This bag may not look the fanciest, however, it certainly does the job when it comes to practical travelling with a whole set of golf clubs.
Best transportation: Sun Mountain Clubglider Meridian Travel Cover
If you know you're going to be on the go throughout your golfing trip, you may need to consider the manoeuvrability of your travel bag. The Sun Mountain Clubglider is the bag for the job. Any size stand and cart bag can fit in this travel bag with reinforced strength for both types of bag. There are many practical features of this bag, including integrated legs to help support the travel bag. It also features specialist wheels to help the bag wheel along easily across all types of surfaces. The bag comes with 2 external pockets to keep your belongings with 2 added straps to keep the contents of the bag secure. It's more of a bag suited to slightly higher budgets, however, it's worth it for the quality of the bag.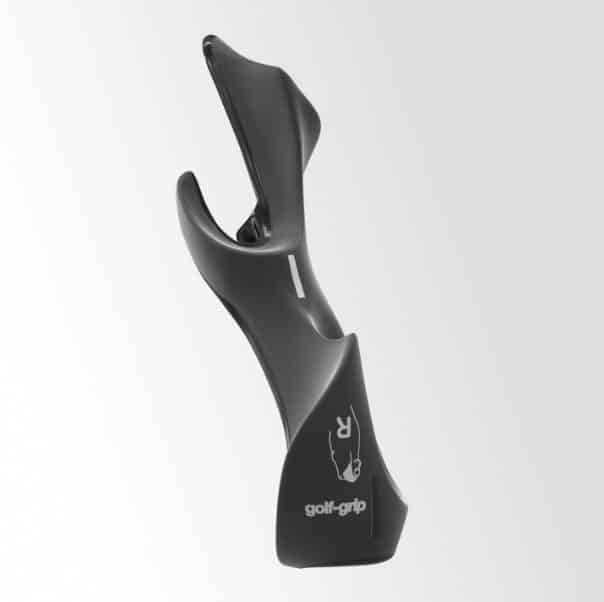 Don't forget your grip!
Along with a travel bag, why not invest in another simple tool for your golfing trip to help improve your hand position and swing? The golf-grip™ does just that while also making a huge difference to your par for all ability levels. This tool is even compatible with all clubs, so you can improve your technique for any shot.
For more information on how this tool can help you, take a look at our website for more information.